Crystal bracelets your friends and family will love. Each comes highly reviewed with a gift bag, crystal meaning card and fast shipping. 
Immediately upon putting them on I felt a sense of well being and calm come over me. I love them. They are so beautiful as well.
It's absolutely beautiful! My purchase was very easy and I really loved the hand written note that came with my item. I will wear my bracelet daily. Love it! ❤️
I love it! Beautiful color & I've been getting plenty of compliments, will definitely shop again!
Click Here For More Reviews
Gift Bag & Crystal Card
Each bracelet comes with a gift bag and card that explains the benefits of the bracelet and an optional gift message.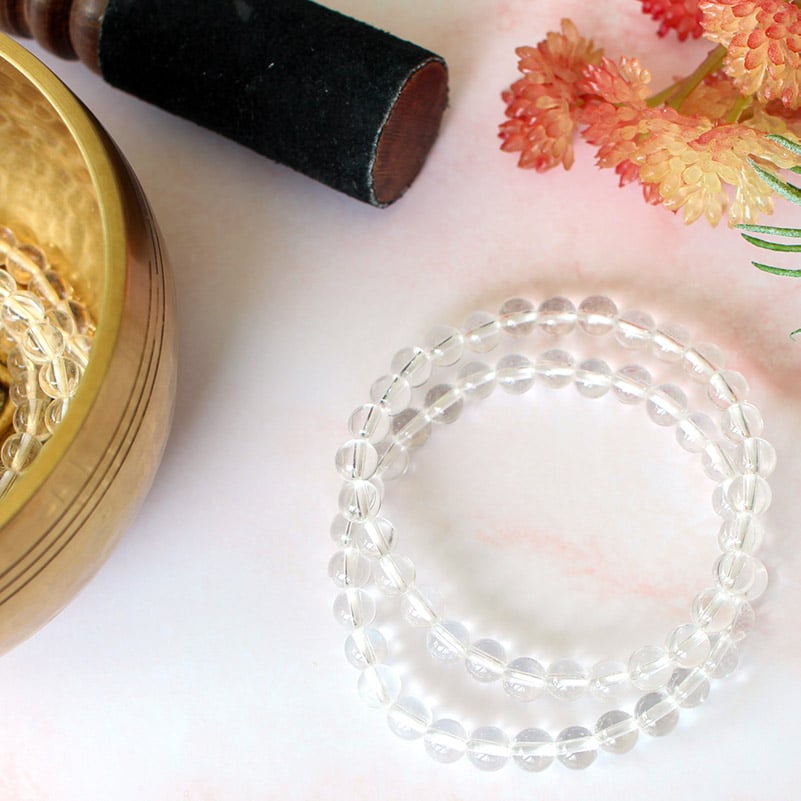 Cleansed & Charged
Before packaging we cleanse and charge your crystal bracelet with moonlight, smoke or sound. 
Easy Returns
If they don't love it, they can return it for something else for free.